Quinn
I have been a hairstylist for the last 18 years, specializing in curly hair since 2010. I grew up in the salon business, my mom is a hairstylist, my grandmother was a hairstylist and my great-grandfather was a barber. You could say it's in my blood.
I choose to work exclusively with curly haired clients. I freaking love them!!! I think with curls comes sass, confidence, sexiness, and some fire! I want to spend every moment behind my chair with people who inspire me, with work that inspires me. That's why I choose curly girls(and men). The ones who most stylists are terrified of, the ones who others want to change. I embrace you, just the way you are. Your crazy curl, your frizzy halo, and stubborn cowlicks inspire me to be my best self every day, to continually educate myself, study, learn, hone my skills, be open to new ideas and ways of thinking. 
At Curlture we believe that healthy curls are the most beautiful reflection of you. We work with products and a cutting system that values healthy hair, by moisturizing from the inside out. Our customized curly haircuts reduce frizz, increase moisture, and define your curls. We will sculpt a shape curl by curl to create the most flattering style for your lifestyle, face shape and maintenance desires.
During our Curl Discovery and Curl Revival Package you will experience an in depth cleansing, conditioning and styling lesson of your curls. You will leave empowered, enlightened, and educated.
We can't wait to meet you!
Hello,
My name's Lydia and I'm so happy you're here!
Self expression through our honest and true beauty is what I stand behind every single day. I encourage every person I come across to take that leap of faith, be wild, be loud, stay out of the box and always be who you truly are. I stand with you in this journey of finding and loving our true selves!
ᅠAlongside being an educator and leader of Curlture salon, my primary specialties center around customized balayage, lived-in color, and vivid fashion tones.
ᅠWhen I'm not working behind the chair, you'll find me traveling to new corners of our beautiful coast line, obsessing over every dog I see, listening to true-crime podcasts, and hanging out at local breweries!
ᅠI am here as your Curl-ologist, beauty guide, friend, and unwavering support!
ᅠLet's do something fun together!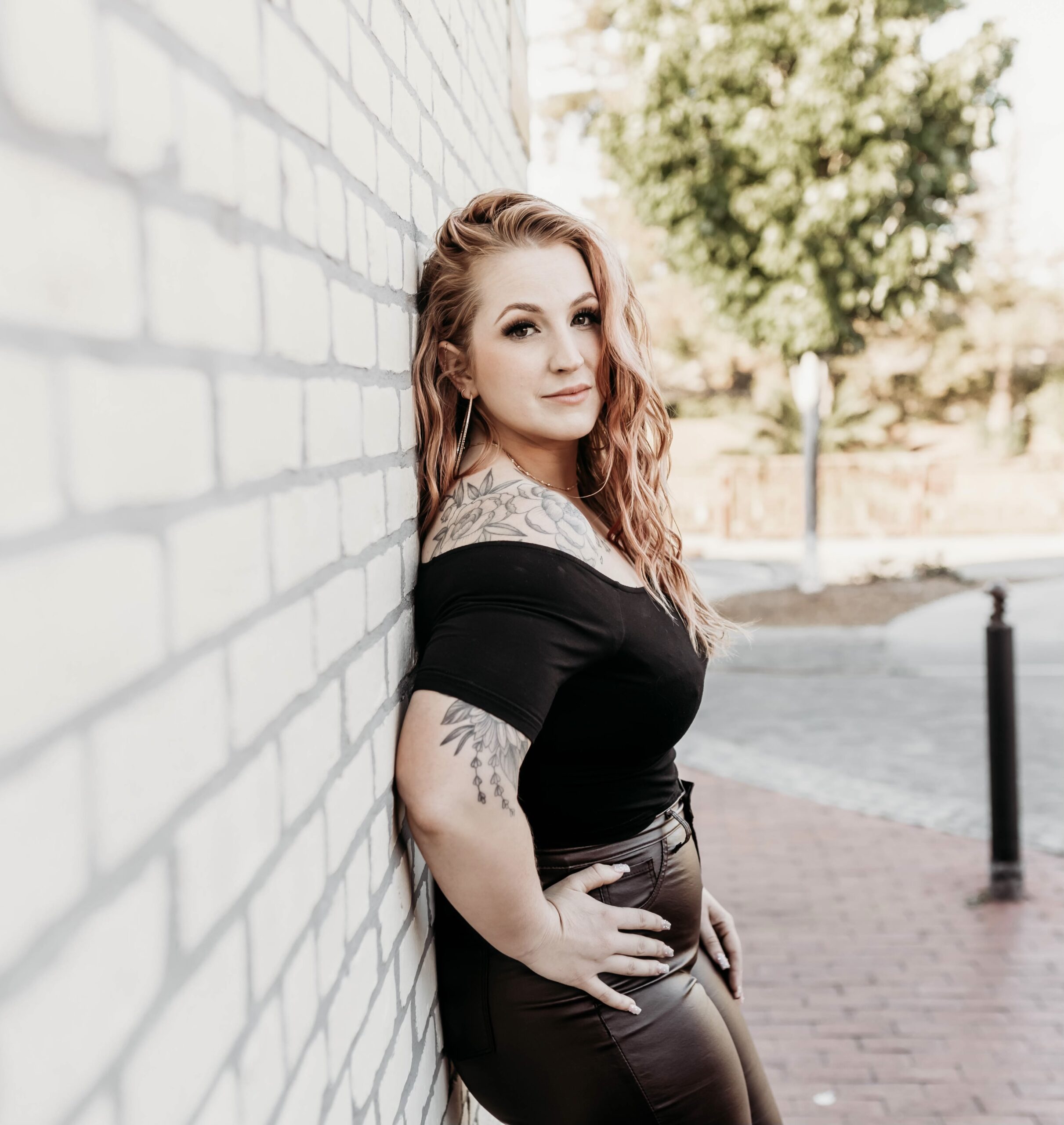 Hello,
My name is Destiny.
From a young age I could always be found asleep with my hands in anyone's hair who would let me play with it. Being on a self love journey myself has helped me to find internal love for my curls and others curls. Curly hair is my passion and I believe that I was put on this Earth to empower people and also to help others feel beautiful and accept the amazing curls that they were born with at all ages and stages of life. No matter your age, race, or gender, everyone deserves to love themselves and their hair. 
Being the oldest and having seven younger siblings has helped me to be able to connect and communicate with kids on a deeper level. As a biracial woman, I have always had an internal and external struggle with my curls. As a kid I never thought that I fit in because of my curls as I went to school with only a select few that had hair like mine, as well as my mom having thick luscious hair that was much straighter than mine which also made me envious of her hair. But rather than her letting me do what I thought I wanted, which was to chemically straighten my hair, my mom encouraged me to love myself for exactly who I am inside and out with no exceptions. 
It has been a long road but I truly believe that after beginning my employment here at Curlture, I found a love for curls and my own health of my hair far greater than I had ever imagined. 
I am dedicated to providing an open and safe environment for each person that sits in my chair.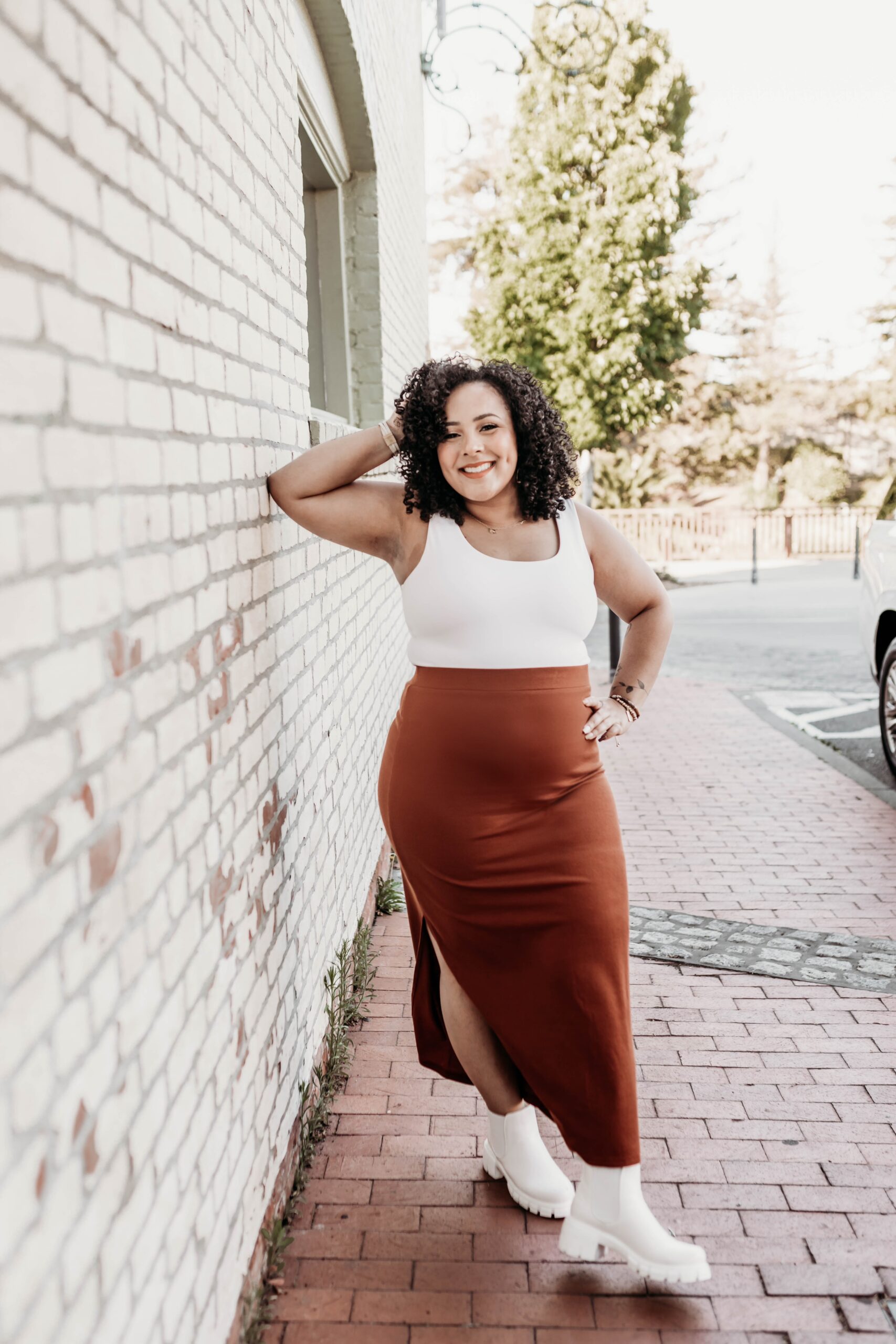 Growing up, my hair journey has always been a rocky one. Between the lack of curly hair representation in the media while I was growing up and my past personal haircut traumas, I struggled with my self-confidence in my natural hair. I have always enjoyed the beauty industry with its endless creativity, but I had gotten to a point where I was using what once was a creative outlet as a way to hide. Since joining the Curlture team I have found the endless love, support, and acceptance that I was missing. Here at Curlture I have found unwavering self-confidence as well as exciting aspirations for my life.ᅠ
The sense of community that has been created here at Curlture is joy to be a part of as it allows me to share my story and be a source of love and support to our clients. My goal as a stylist at Curlture salon is to help clients heal and learn to embrace their natural beauty. My love and passion for curly hair is seen in every part of what I bring to Curlture; I'm proud to say I love what I do!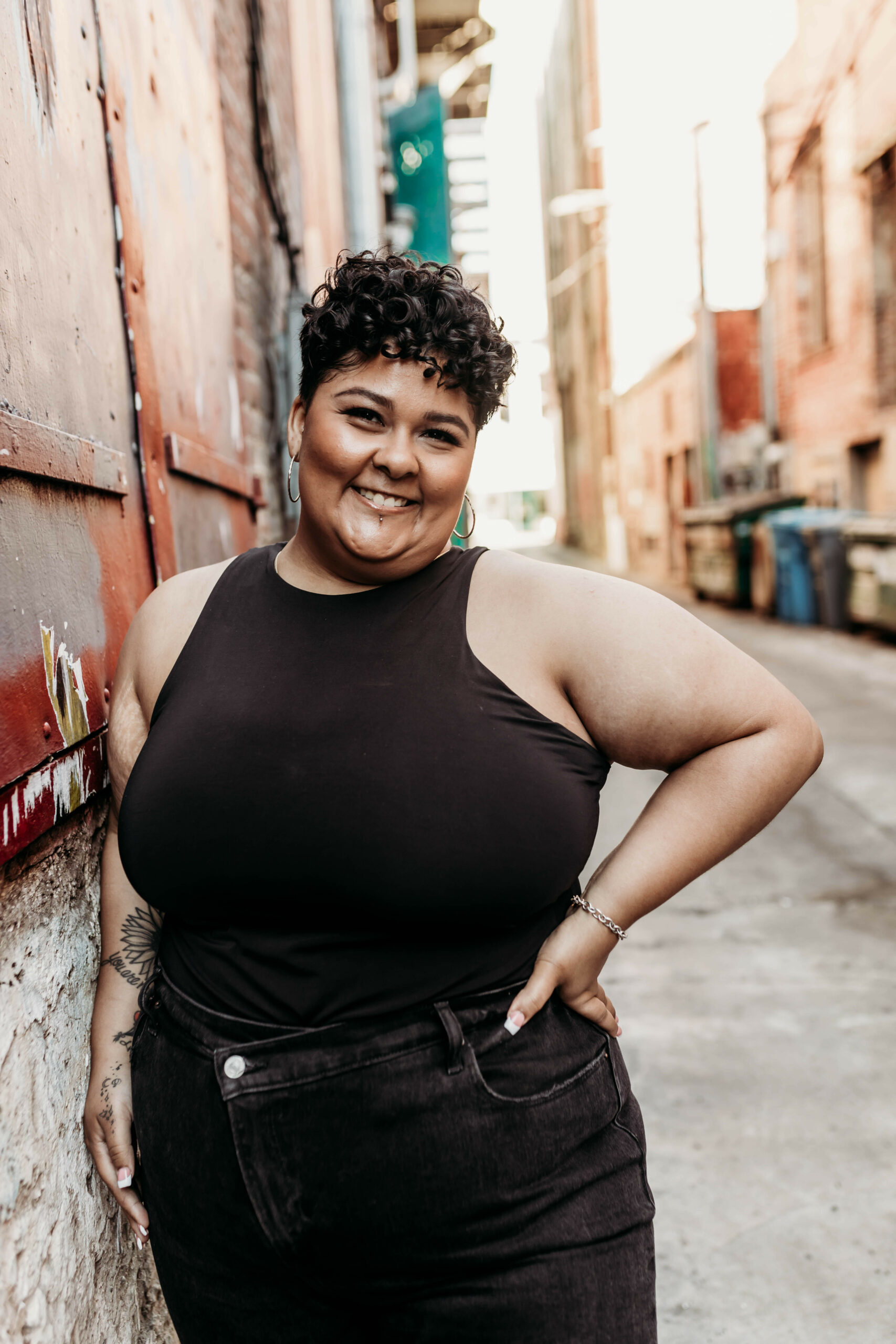 Hello,
My name is Tayla Melick-Jones.
As I've started my journey in curly hair care, I've learned that self care and growth is just as important. My belief is not just to take care of your outer beauty, but the inner beauty as well. Allowing your soul to radiate through your personality and your appearance. 
When I'm not in the salon I'm a full time new Mommy, to my beautiful daughter, Symphony. She's Culture's salon baby. I spend a lot of my free time with my family, family is everything to me. When I have down time for myself I'm focusing a lot on my wellness, whether that be working out or expanding my mind spiritually and mentally. Studying a lot of astrological charts, and religion. 
In joining me in the salon I always do my best in being open and honest with our clients, allowing a vulnerable place for the both of us. 
Whether that's a silent vibe or a moment of laughter and love. 
I would love to learn something new about you. I believe we can both teach each other something. 
I can't wait to meet you!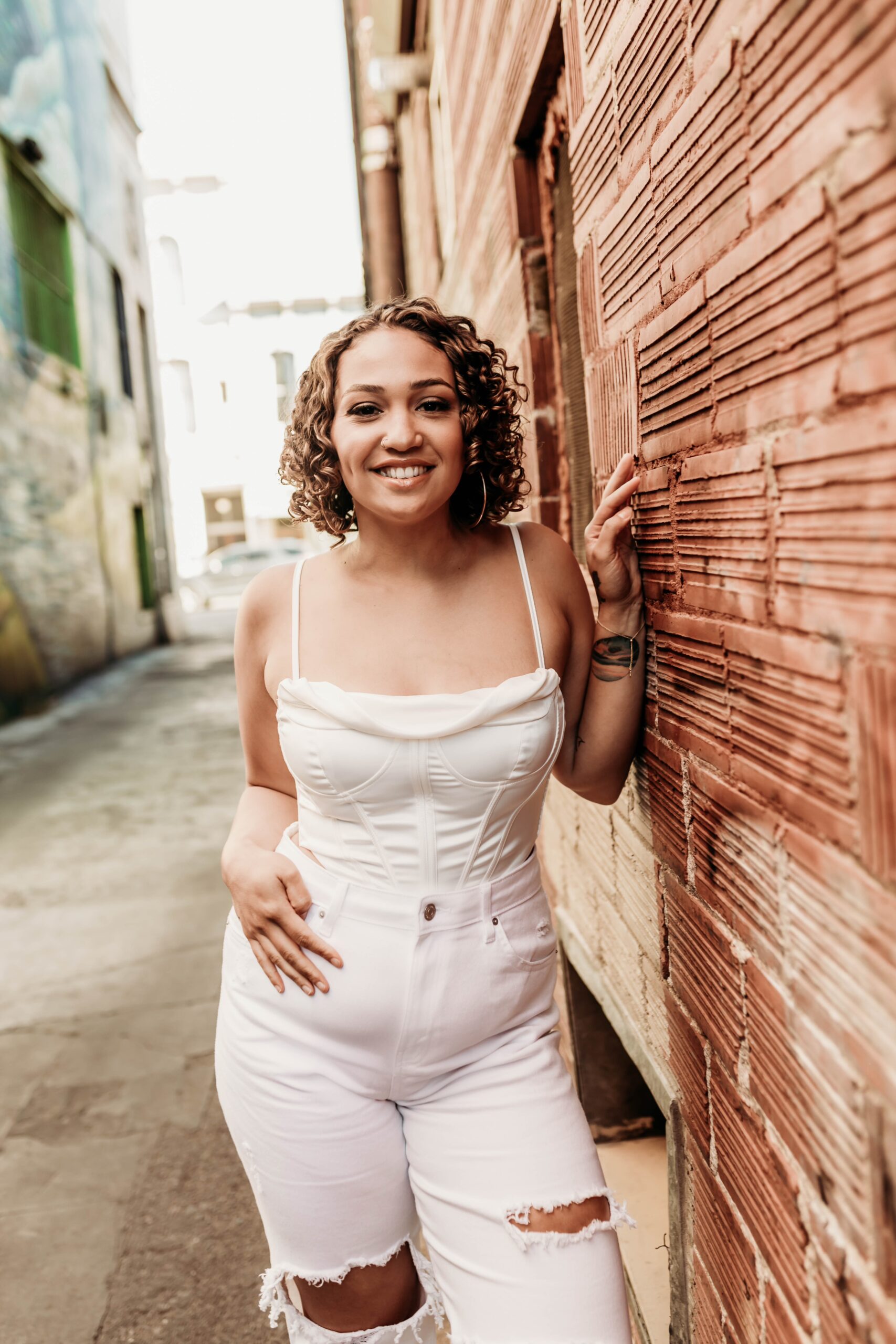 I am a hair and skin care specialist. Growing up in the industry with my mom being a stylist, I have always had a passion for all things beauty. I myself have recently started my own curly hair journey, which brought me to embrace my curls, feel closer to my heritage, and feel empowered. Now I would like to share that with you. My passion is to inspire, Impact, and educate others while sharing my new found love for curls and hair and scalp health with you. My goal is to encourage others to embrace their natural hair and help achieve healthy and beautiful hair. 
When I'm not at work you will find me out in nature exploring different places or at home making art and getting cozy with a cup of tea. 
 I am excited to meet you.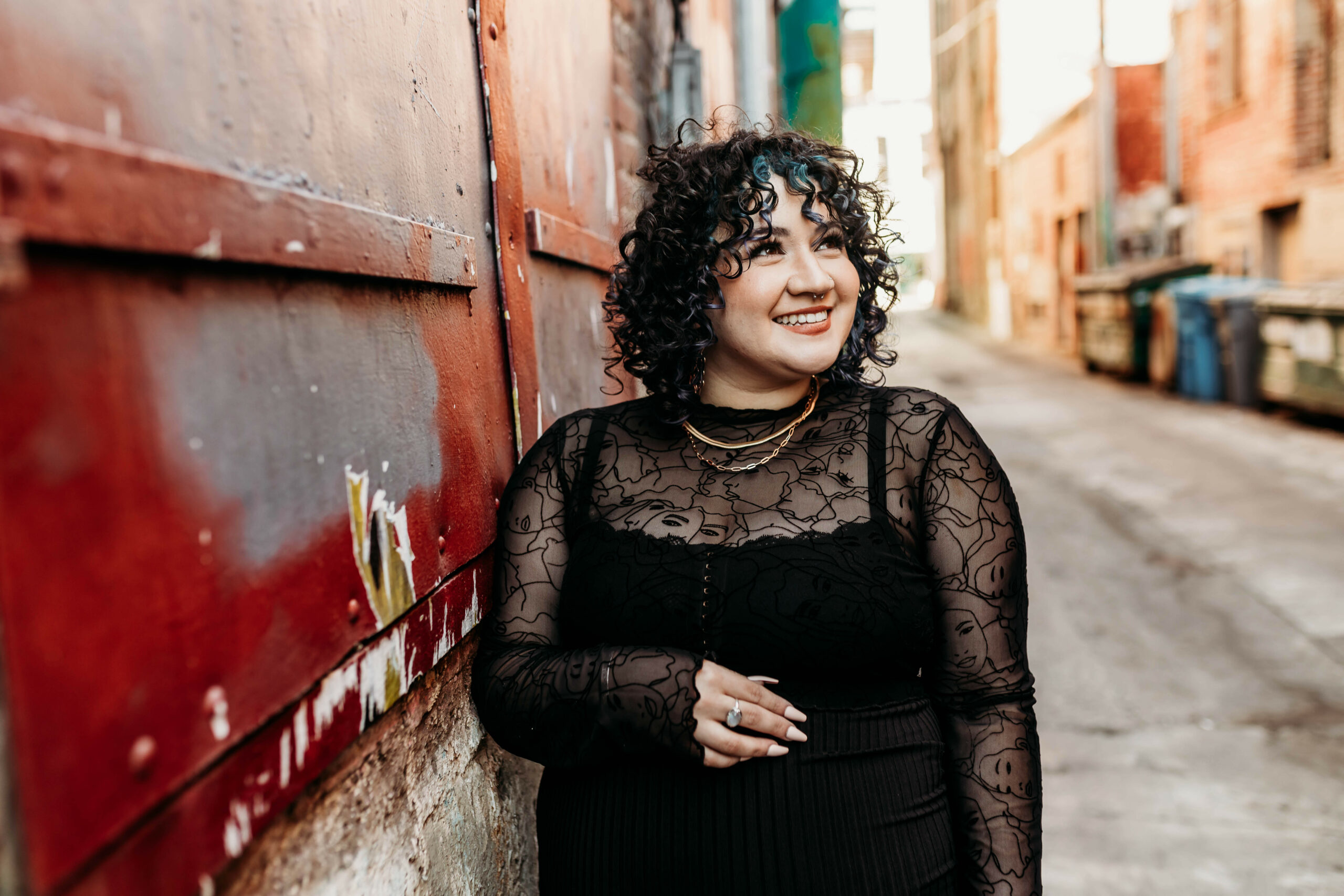 Growing up I was always the one to put a smile on your face, to make a dad joke, or be a shoulder to cry on. Never really getting the acceptance I needed as a child, I knew I wanted to be in a career where I could be a light and love for people. Going into cosmetology school I knew I wanted to specialize in curly hair. I wanted to make a difference, and to truly make an impact in people's lives. Realizing in school that there was no real representation for natural hair, I decided to be that representation. My passion for what I do is evident in the way I talk to people, help them find confidence, and be a part of their journey to self-love. 
Curlture is the first work environment I feel safe in to truly express myself and be open to share myself with others.These women have opened my eyes to the love and acceptance that I have always wanted and needed. I will work with my team to help you gain encouragement, confidence, and love for your curls, and I hope we can provide that for you. 
In my spare time you will find me driving or hanging out with my cat, I love adventures! Overall, I hope you find a confidant and a safe space with me, because you are loved! I can't wait to meet you!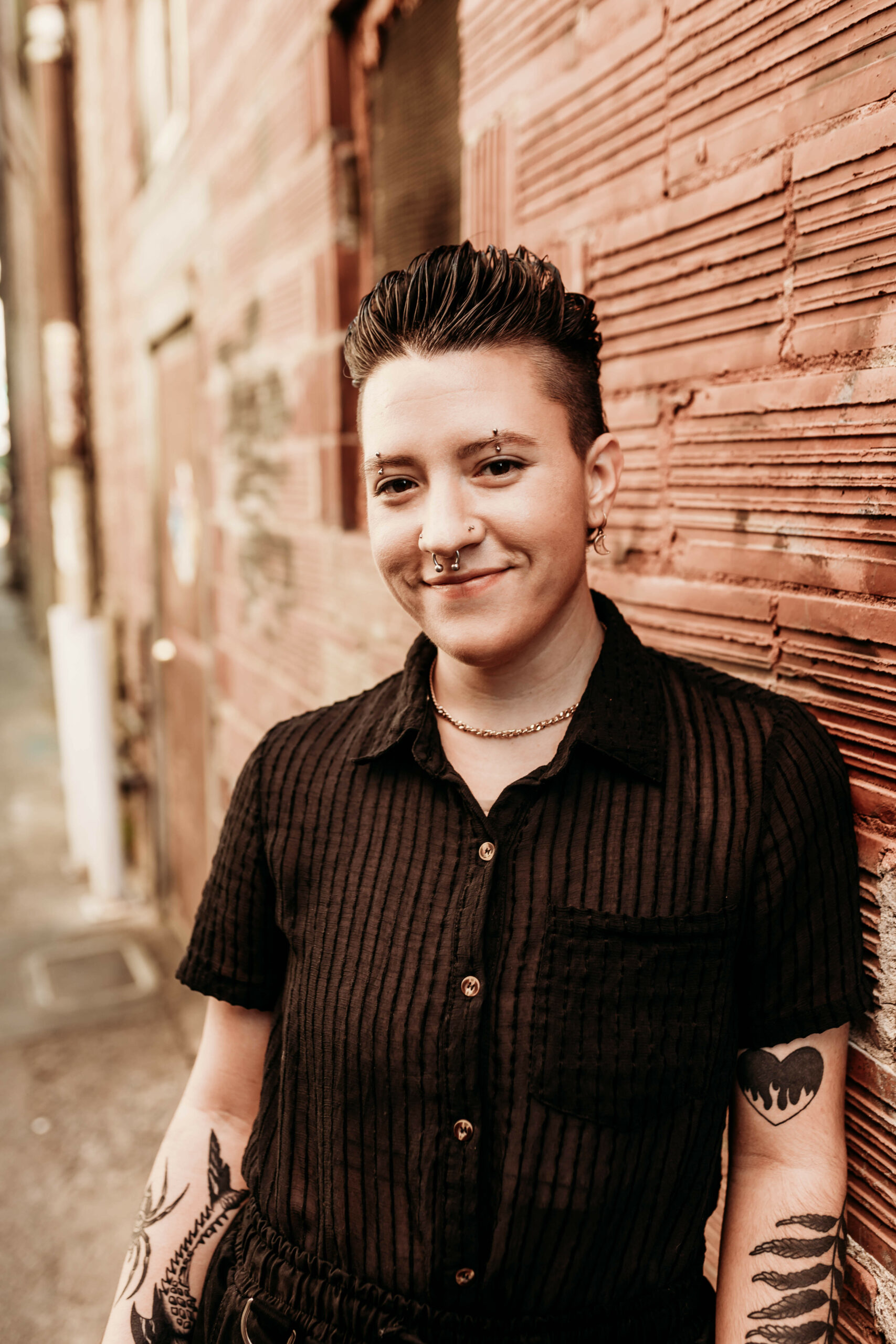 Want to Schedule an Appointment?